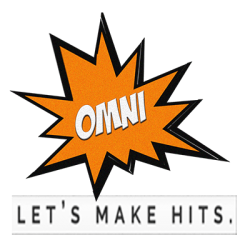 DOWNLOAD FREE BEATS TO USE FOR MIXTAPES AND ALBUMS
Download Royalty Free Trap Beats, Rap Instrumentals And Other Free Beats in an instant!

"Need Luv" (free Drake type beat)
"Donuts" (free for profit Drake type beat)
MADE A HIT AND NEED HIGH QUALITY FILES? WAVS OR TRACKED OUT STEMS?


Royalty Free Rap Beat | Free 2 Chainz Type Beat
First of all, let's start with "Mood" This is a 2Chainz type club rap beat with some Dj Mustard type touches.
Free Rap Beat | Free Kid Ink Type Beat
Secondly, we have a good vibes instrumental. Happy free type beats that remind of Kid Ink or Fetty Wap are immensely popular! Some people don't like this type of rap. However, if you do then make sure to bookmark Omnibeats because more tracks like this are soon to come!
Free Rap Instrumental | Wiz Khalifa Free Type Beat
"Trippy" is a free mellow rap/hiphop beat in the style of Wiz or Juicy J. A must download for any easy Sunday morning song!
Free Drake Type Rap Beat
"You Lames" is one of the hardest free beats online. More instrumentals with a similar style are on the way!
Free Freestyle Rap Beat
"Money Run" is a hard free type of instrumental in the style of Meek Mill or even Drake. You can download this monsterous rap instrumental instanly, only at Omnibeats.com.
Free WestCoast Type Beat | Free YG Type Beat
Next up, a free YG WestCoast type beat "Why".
MORE FREE BEATS - FREE INSTRUMENTAL DOWNLOADS
TERMS OF USE: THE DO'S AND DONTS
---
First of all, Im sure that you want to know what exactly you can do with the free instrumentals we made for you to download from us. So let's discuss!
Most of the beats come with no tag or only one at the start. You are allowed to use any of these free beats online for non profit purposes. For example, you can use them for background music in informative Youtube videos, vimeo demo reels or whatever suits you!
However, we do ask one favor in return: credit. Our team consists of multi platinum producers so there's nothing to be ashamed of.
You have to credit to Omnibeats as producers of the music in your video or description. Please credit exactly as follows: "prod. by Omnibeats.com"
Don't forget to include our website address! However, if you want to use any of these instrumentals for profit you will have to buy a license from our BEATSTORE.
Lastly, we addnew free instrumentals on a weekly and sometimes even daily so make sure to check back often.
If you want to keep up with all the free instrumental beats we release then you can subscribe to the OMNIBEATS YOUTUBE CHANNEL
---
---