Buy beats and buy instrumentals from our multi platinum producers 🔥 | Omnibeats.com
GREAT BEATS AND INSTRUMENTALS! BUT WHO PRODUCES THEM?
Meet our hitmakers!
---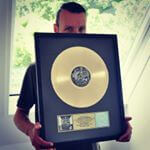 Freek Van Workum is a multi platinum writer/producer & is one half of the talented writer/producer team Omnibeats.
He specializes mainly in rap and hiphop instrumentals.

Most recently, Freek appeared on 21 Savage album I Am > I Was. He co-produced on 2 songs: "Gun Smoke" and "Pad Lock"
Freek's overall writer credits include the hits "Hood Go Crazy" "Money And The Power", "In2" and viral songs "Booty Had Me Like" and "What Are Those".
Misc credits include BoB, Young Dro, TI, Doe B, Chinx,Sage The Gemini, Sizzla, and many, more.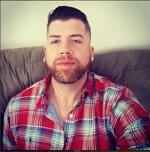 Nick Luscombe, who goes by producer name "ItsNicklus", grew up in a small town in St John's, Newfoundland.
He started producing around the age of 20, taking interest in west coast/g funk production that expanded mostly in general trap and rap beats & instrumentals.
It wasn't until several years ago when he met Freek that Nicklus started taking music seriously.
The two producers began working very well together.
The team eventually began getting their tracks placed with major artists such as Kid Ink, Ester Dean, BoB and Tech N9ne.
---
Omnibeats' producers have proven themselves in the music industry numerous times and take their musical craft seriously.
Buy beats now and Let's Make Hits!
Should I Lease Or Buy Exclusive Beats?
Should you buy or lease beats? How many units can I sell with each leasing option?
In what format will you deliver the beat instrumental?
What can I use the tracks for?
You can find the answers to these questions on our licensing information page.
LICENSING INFORMATION
Frequently Asked Questions
Finally, if you have a question then please check out our FAQ section or feel free to contact us directly!
FAQ
We created Omnibeats.com with the vision to supply artists with the most professional beats online.
At Omnibeats.com, it's easy to browse, stream and purchase rap and hip hop beats.

The best part? Your order is processes immediately and you will receive your order within moments!
The Best Instrumentals Online
In order to achieve outstanding quality, we put together a team of successful industry producers.
Our multi gold and platinum production team has sold over 3 million records last year alone.
As an artist, you want to be assure of the best beats and instrumentals you can get.
Surely, we can provide you with the quality that you need!
All the type of beats you find on this page are made by by the same minds who produced platinum  certified industry hit songs.
THERE IS NO OTHER ONLINE BEAT MAKER TEAM THAT CAN SAY THE SAME.
Fair Prices. Especially For Multi Platinum Beats!
Secondly, given the experience and quality Omnibeats supplies, our prices are very affordable.
Our hiphop, trap and rap beat instrumentals are available to all budgets.

So no, it doesn't matter what budget you are working with to lease beats.

For instance, we offer basic lease beats and wav trackouts.

However, if you have more to spend, you can purchase semi exclusive- and exclusive beats too.
---
Concluding, we believe that our prices, our service, and lastly, our experience are all terrific reasons for musical artists to buy beats and lease beats at Omnibeats.com.
Because let's face it, there is no other instrumental music producer team where you can find beats for sale by platinum producers!
Not for these prices anyway.
Our quality, diversity as well as our customer service simply is unequalled.
More beats for sale are uploaded weekly so you can hear and buy new beats constantly! Anyway, hope to hear from you soon and Let's Make Hits!