[cs_content][cs_element_section _id="1″ ][cs_element_row _id="2″ ][cs_element_column _id="3″ ][cs_element_headline _id="4″ ][cs_element_text _id="5″ ][cs_element_button _id="6″ ][cs_element_button _id="7″ ][cs_element_headline _id="8″ ][cs_element_text _id="9″ ][cs_element_image _id="10″ ][cs_element_text _id="11″ ][/cs_element_column][/cs_element_row][/cs_element_section][/cs_content][cs_content_seo]Migos Type Beat (w/Hook) "Morning"
Free Download
More Trap Beats
All Migos Type Beats
First of all, welcome to Omnibeats.com!
"Morning" is one of our rap beats w hook that you could score a huge hit with. Why?
First of all, It has a very modern sound selection. Banging 808s and piano chord progression that is very easy on the ears.
In addition, the instrumental's hook is of pristine quality.
The singy rap vocals on it a of super high industry quality. Honestly, I get asked a lot if the hooks I use are from an existing Migos trap song.
The answer is no. All beats with hooks you hear on Omnibeats.com are completely original!
Our Youtube channel obviously includes other Migos type beats with hooks as well. And yes, they're all fire.
| Migos type beat with hook – "Morning" |
Follow Us:
Instagram
Youtube
Twitter
Shop for more Migos type beats.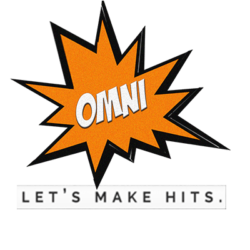 [/cs_content_seo]