free drake type beat – #One
New Drake type beat "#One"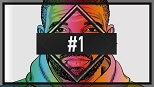 Since we were way overdue for a new Drake type beat here is a true banger. It's called "# One". You can listen to it in the Youtube player below.
You can purchase an untagged version from our Buy Beats page.
One combines that sound Drake is known for but puts a modern twist on it. This beat would serve great as an album track but obviously it is great for freestyles as well.
More Drake type beats are here soon
We will soon post more type beats with a similar vibe. However, if want to request a certain type beat please Let Us Know.
In addition, you can browse through other beats by use of the type instrumental sidebar on the left. If you're more confortable to browse beats & instrumentals on Youtube then check out our channel Channel.
Lastly, I appreciate the love we get from you, the listereners. As long as you guys like what we do, we will keep producing the hottest type beats on the net.
We will notify you when a new Drake type beat drops. Hope you have a great and musical weekend!
best,
-FF