NEW: Drake Type Rap Beat Instrumental 2018
Drake Type Rap Beat Instrumental 2018
First of all, welcome to Omnibeats.com!
"CAPO" is the latest addition to our Drake type beats. As all of our rap beats in this style, it has a modern sound selection and hard knocking hiphop/rap drums.
Secondly, more rap- and Drake type beats are available. Some are available for free download as well. You can find them in the sidebar on the right side. Enjoy!
---
---
---
You can use "Capo" and our other free type beats for any non-commercial purpose you like. Nevertheless, we do request a written credit placed in the song, video or vlog's description. For instance, "prod. by Omnibeats.com".

Lastly, if you want to follow Omnibeats on social media, please see the links below. Thank you!

📸 https://instagram.com/omnibeats
📺https://youtube.com/omnibeats
🏠https://omnibeats.com
---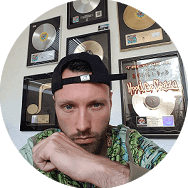 ---
Buy untagged
Lastly, you can buy "Capo" without tags in the store widget below:
---
FAQ
Will you remove the TAG if I lease a beat?
Yes. Of course. After your purchase we will send the untagged beat(s) to your email address.
Can if use your type beats for free?
You can use tagged beats but only if you credit us exactly as follows: "music produced by https://omnibeats.com".
Leasing options: What's the difference?
---