[cs_content][cs_element_section _id="1″ ][cs_element_row _id="2″ ][cs_element_column _id="3″ ][cs_element_headline _id="4″ ][cs_element_text _id="5″ ][cs_element_button _id="6″ ][cs_element_headline _id="7″ ][cs_element_text _id="8″ ][cs_element_text _id="9″ ][cs_element_image _id="10″ ][cs_element_text _id="11″ ][/cs_element_column][/cs_element_row][/cs_element_section][/cs_content][cs_content_seo]Free Drake Type Beat "You Lame"
Free Download
All Drake Type Beats
Instant Delivery
Description:
First of all, welcome to Omnibeats.com!
Firstly, let me explain what type beat this is. "You Lames" is a Freestyle Drake type beat.
This is a track that has potential to be used to diss Meek Mill with. Expect grimey pianos, deep bass & hard drums.
Also, a modern arrangement with a chorus that breaks down rather than it builds up.
If you want to freestyle over a dope ass rap beat this free Drake type beat is for you!
Secondly, we will upload more free beats (and also new Drake type beats) shortly.
If you want to hear something else, you can make an inquiry or suggestion by using the "CONTACT" tab on top.
In the end, we are here you produce what is to your liking!
Thank you for reading this new blog post & I hope to see you soon!
Lastly, if you like what you hear and do not want to miss a beat then you can find our social profiles below.
| Free Drake Type Beat – "You Lame" |
Follow Us:
Instagram
Youtube
Twitter
Shop for more Drake type beats.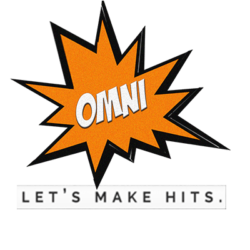 [/cs_content_seo]