[cs_content][cs_element_section _id="1″ ][cs_element_row _id="2″ ][cs_element_column _id="3″ ][cs_element_headline _id="4″ ][cs_element_text _id="5″ ][cs_element_button _id="6″ ][cs_element_button _id="7″ ][cs_element_headline _id="8″ ][cs_element_text _id="9″ ][cs_element_text _id="10″ ][cs_element_image _id="11″ ][cs_element_text _id="12″ ][/cs_element_column][/cs_element_row][/cs_element_section][/cs_content][cs_content_seo]FREE J COLE TYPE BEAT – "JET SET"
"GUAC" (free download)
More Free Beats
All Instrumentals
High Quality Files | Instant Delivery
First of all, welcome to Omnibeats.com!
Just finished up a soulful J Cole type beat instrumental. You can listen to it in the Youtube player below. Like what you hear? You can download it for free for Non Profit use. As always, sample clearance for your songs using our free hip hop beats is your own responsibility.
First of all, thank you for stopping by. We haven't done a lot of J Cole type instrumentals in past but we surely plan on doing more now.
Also, let's be clear:
type beats are J Cole style beats. If you're looking for official J Cole beats you will have to Google or Youtube these.
Not just J Cole, but hip hop beats in general. Check out this Chance The Rapper type hip hop beat for instance.
If you like what you hear and want to follow our releases you can bookmark Omnibeats or subscribe to our Omnibeats Youtube channel.
 https://instagram.com/omnibeats
https://youtube.com/omnibeats
https://omnibeats.com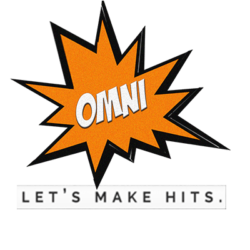 [/cs_content_seo]