[cs_content][cs_element_section _id="1″ ][cs_element_row _id="2″ ][cs_element_column _id="3″ ][cs_element_headline _id="4″ ][cs_element_text _id="5″ ][cs_element_button _id="6″ ][cs_element_button _id="7″ ][cs_element_headline _id="8″ ][cs_element_text _id="9″ ][cs_element_text _id="10″ ][cs_element_image _id="11″ ][cs_element_text _id="12″ ][/cs_element_column][/cs_element_row][/cs_element_section][/cs_content][cs_content_seo]FREE LIL WAYNE TYPE BEAT – "NO CEILINGS"
"No Ceilings" (free download)
More Free Beats
All Instrumentals
High Quality Files | Instant Delivery
First of all, welcome to Omnibeats.com!
"No Ceilings" is one of the hardest trap beats you will ever find online. No doubt. The best part about this free Lil Wayne type beat? It's FREE. Press play on this mf!
This free trap beat has it all. Sinister overall mood, thumping 808 kicks, vicious 808 snare rolls, hard drums and dope yet catchy melodies. An artist like Lil Wayne would tear a beat like this to pieces. Someone like Gucci Mane or Drake would sound great on this as well.
Free use of this beat is only mean for non-profit use. However, we encourage profit use but charge for it. If you plan to use this particular beat for profit, please LEASE THIS BEAT here.
Lastly, make sure to check back frequently because we're uploading new free beats all the time. If you don't want to miss a thing than subscribe to our YOUTUBE CHANNEL Thank you for your attention. I hope to hear from you soon when you have made a hit to one of our beats. It's not for nothing our slogan reads: Let's Make Hits!
Lastly, if you want to follow Omnibeats on social media, please see the links below. Thank you!
 https://instagram.com/omnibeats
https://youtube.com/omnibeats
https://omnibeats.com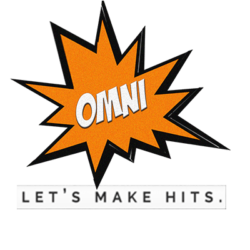 [/cs_content_seo]