gangsta rap beat – gangsta beat
Gangsta rap beat "Hallucinations" (Kevin Gates type trap instrumental 2016)
Just finished producing this fire Kevin Gates type gangsta beat called "Hallucinations". View it now in the embedded Youtube player below.
If you like what you are hearing, make sure to check out the instrumental "Gang". It's a Kevin Gates type beat with a very similar gangsta vibe to it.
FAQ
Will you remove the TAG if I lease a beat?
Yes. Of course. After your purchase we will send the untagged beat(s) to your email address.
Can if use your type beats for free?
You can use tagged beats but only if you credit us exactly as follows: "music produced by https://omnibeats.com".
Leasing options: What's the difference?
More Gangsta Rap Beats
More gangsta beats are coming soon. However, you can find similar instrumentals in the sidebar on the right.
Alternatively, for easier browsing, you can browse and filter our beats on our main page.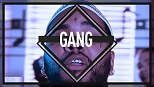 Links