*NEW* Kehlani type beat called "Appreciation".
Multi-Platinum producer Fred Fisher – Omnibeats
Kehlani type beat (rnb/trap instrumental 2017)
For today, I finished this melodic Kehlani type beat called "Appreciation". This is the first type beat I've released in her style. You can stream and buy it untagged from the instant delivery beat store below.
FAQ
[hrf_faqs category='type-beat-faq']
Leasing mp3s and tracked out wavs
We offer various types of leasing licenses. For example, mp3 lease, tracked out lease and unlimited lease.
In addition, you can find the exact licensing information in the table below. The terms and conditions are very straight forward.
I can imagine that you want to purchase this beat exclusively. For any exclusive inquiries please send us an email.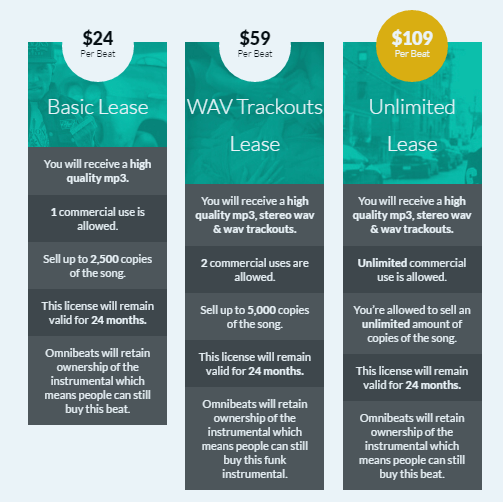 Misc info
This rnb instrumental was produced by multi-platinum producer Omnibeats. I used Fruity Loops 12 for it.
Personally, I think the best part of this beat is the chord progression.
Also, more Kehlani type beats are coming soon as we know you guys appreciate this type of rnb/trap crossover.
However, if you want to suggest a type beat or sound for upcoming releases then feel free to let us know.
Lastly, some useful Omnibeats related links: