Ty Dolla Sign type rnb beat – Loft
Loft is a smooth rnb / rap beat with a commercial edge. This Ty Dolla Sign type beat is great for getting radio play. If you write some catchy lyrics this can certainly be a hit!.
Buy untagged
You can buy "Throw It Back" untagged in the player below.
Download the demo mp3 (tagged)
Similar Ty$ type beats
---
FAQ
[hrf_faqs category='type-beat-faq']
---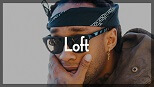 ---