24/08/2017 – Tyga type beat "Bags"
Tyga type beat
"Bags" is a high energy trap instrumental in the style of Tyga. Plenty other trap rappers can be heard on a beat like this as well. Think of Future, Desiignerm Migos or Gucci Mane for instance. Anyway, check it out in the Youtube player below.
Buy untagged
You can buy this Tyga type trap beat untagged from the player below.
Download the demo mp3 (tagged)
You can download the demo version for free. If you decide to use this version for non-profit the only thing we ask is that you credit us exactly as follows "prod. by Omnibeats.com" .
Thank you and now Let's Make Hits!
[sociallocker id="6209″]
More trap beats
---
FAQ
[hrf_faqs category='type-beat-faq']
---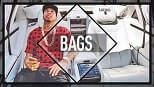 ---