Wiz Khalifa type beat "Lil Mama"
Lil Mama (Wiz Khalifa type beat
"Lil Mama" is a smooth urban/hiphop crossover in the style of Wiz Khalifa or Ty Dolla Sign. Produced by multi-platinum producer xXx. If you'd like to hear more, shoot us a message, leave a comment
or visit the website. Peace!
Buy untagged
You can buy "LiL Mama" untagged in the player below.
Download the demo mp3 (tagged)
More Wiz type beats
---
FAQ
[hrf_faqs category='type-beat-faq']
---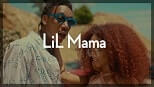 ---