02/10/2017 – Young Thug type beat "Nu Choppa"
Young Thug type beat
"Nu Choppa" is a somewhat sultry trap beat in the style of Young Thugga. If you like what you hear you can purchase the lease, wav trackouts or even exclusive rights.
Stream this type beat Young Thug in the Youtube player below.
Buy untagged
You can buy "Nu Choppa" untagged in the player below.
Download the demo mp3 (tagged)
You can download the demo version for free. If you decide to use this version for non-profit the only thing we ask is that you credit us exactly as follows "prod. by Omnibeats.com" .
Thank you and now Let's Make Hits!
[sociallocker id="6209″]
More Young Thug type beats
---
FAQ
[hrf_faqs category='type-beat-faq']
---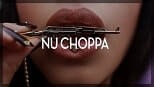 ---