Beats With Hooks for Sale
Stream and buy beats with hooks from the player below. DISCOUNTS are available.
---
---
Beats with Hooks
There's a Summer discount available for you…
Get a 25% discount by using the following coupon: "25%"
Hit the "Menu" button and then hit "Add Coupon".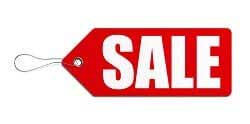 ---
Welcome to the official website of multi-platinum producer Omnibeats. We supply the best instrumentals with hooks you can find online. What makes us say that? Well, we have several #1 ranking "beats with hooks"-videos on Youtube backing that up!
However, don't take our word for it. Just browse our beat catalog and hear it for yourself.
"Not Slowing Down" is the type beat with hook that can score big with. Catchy piano riffs with hard hitting hip hop drums is just a great combination. This instrumental with chorus has billboard potential!
21 Pilots type pop beat with hook
"No Patience" is one of our best beats with hooks for sale. Why? Easy. First of all, the drums knock. Secondly, the melodies and sound selection are great. And last but not least, the hook is very professionally recorded. This is a hit!
Migos type trap beat with hook
"Gold" easily is my favorite one of the pop beats with hooks for sale. This instrumental is a hit. For instance, artists like Flo Rida or Chris Brown will sound great on a track like this. In addition, it has great commercial appeal. This pop/rap beat with hook could be played on radio all day!
Flo Rida type pop rap beat with hook
Top 3: The best beats with hooks for sale

---
Morning (Migos type Trap Beat with hook)
Whole Enshilada "Morning" is a trap beat with hook in the style of Atlanta based rap group Migos. It's a piano based instrumental with a dark and aggressive feel to it. Instrumentals with hooks like this one have billboard charting potential. Don't allow yourself to miss out, buy beats with hooks now!
Bang Bang (Trap instrumental with hook)
Feel Free First of all, this trap instrumental with hook is a straight hit. None of the beats with hooks on Soundclick can compete. Let's face it. You won't find trap beats with hooks that like you will on Omnibeats.com!
Feel Free (Trap Beat with hook)
When you are going to buy instrumentals with hooks you need hits. Bang Bang is one of the most professional beats with hooks we have. This can break your carreer main stream because of it's ultra high quality. This Migos type beat with hook is the basis for a trap hit street single.
Information: Leasing beats with hooks
When you buy Instrumentals with hooks you have a few options. Let's briefly discuss these.
First of all, we commonly supply to types of licenses. These are Leases (1) and Exclusives (2).
Now, when it comes to leasing, you have 3 options. First, there is the mp3 lease. Second is the tracked out lease and lastly the unlimited lease. You can buy beats with hooks in all these aforementioned lease types. For further leasing information see the table below.
Are you interested in buying exclusive beats with hooks? Good news, it's possible, yet, not automated. Please contact us to inquire about rates.
Lastly, we try to upload instrumentals with hooks for sale bi-weekly. Make sure to bookmark this page so you can check back!
Why Buy Beats With Hooks at Omnibeats?

First of all, beats with hooks are a specialty of ours. We have a wide variety of tracks with hooks available. You can count on us to provide professional beats with hooks for sale only! Although trap beats with hooks are our specialty, we provide tracks with hooks in all genres.
In addition, Omnibeats provides straight quality. Over the course of 2016, we received 2 gold and 2 platinum plaques for our production. We have sold millions of records with the likes of 2 Chainz, BoB, Tech N9ne, Kid Ink, Juicy etc. Yes, indeed.
Want to get value for your money? Then buy beats with hooks at Omnibeats!