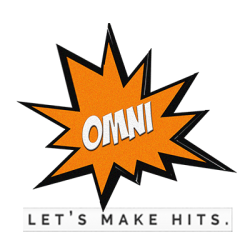 ---
Beats With Hook For Sale By
Grammy Nominated

Multi Platinum
Producers Freek van Workum & ItsNicklus.
Firstly, we have "Wolves". This is a dark instrumental with hook and electric guitar.
The vibes remind of Post Malone, Tech N9ne or even Eminem.
Clearly, Wolves is an instrumental people love as it get's a hell of a lot attention on Youtube.
Ambient Trap Beat With Hook
Secondly, "Part Of Me". This one is an ambient trap beat with hook in the style of Juice Wrld or Post Malone.
This instrumental with chorus just sounds like a hit.
Press play in the player below and get ready to be blown away.
"BIG" is a Roddy Rich type WestCoast beat with male hook.

Similar artists such as Lil Baby can kill this male chorus as well.

This hook type beat has radio appeal yet is street at the same time.



---
RnB Beat Instru With Hook
"Wanna Know" is an r&b instrumental with hook that has trap and hip hop influences.
This beat is the best of both worlds. The hook on this is fire which makes the beat potential top40 material.
Don't miss out on this mega hit!
---
Eminem Type Beat With Hook
"No Apologies" is a dark and angry type beat with hook with a sound that reminds of Eminem or Hopsin.
It's very melodic and has the potential to be a very big record.
---
"Feel Free". First of all, this free trap instrumental with hook can be a straight hit.
None of the free beats with hooks on Soundclick or anywhere else can compete.
---
Emotional Beat With Female Hook


Lastly, a personal favorite is "Let It Go"
This is a one of our emotional beats with female hooks.
Check it out in the mp3 store player above.
Why Buy Beats With Hooks at Omnibeats?
---
First of all, beat instrumentals with hooks are a specialty of ours.
We have a wide variety of beats with hooks for sale available.
You can count on us to provide professional beats with great vocal hook!
Although trap beats with hooks are our specialty, we provide tracks with hooks in all genres.
Secondly, Omnibeats provides high  quality. Over the course of the last years we received 5 gold and 3 platinum plaques for our production.
We have sold millions of records with the likes of 21 Savage, 2 Chainz, BoB, Kehlani, Tech N9ne, Kid Ink, Juicy and many many more.
So you want to get value for your money? Then buy beats with hooks at Omnibeats!
---

---