Bruno Mars type beat 2019 - Funky Pop Instrumental
New Bruno Mars type beat 2019
Yesterday, I got inspired by the hit single 24k Magic. Inevitably, I had to make a pop instrumental with similar 80s influences.
This is the result. Listen to the new Bruno Mars type beat 2019 called Lucky in the Youtube player below:
Also, in the case you want to buy this track you can do so from the instant delivery store player below the Youtube video or from our Home page.
Listen
Purchase
For similar Bruno Mars type instrumentals please see the link below.
Lastly, if you have any type of question regarding our beats you can always CONTACT US.
---
---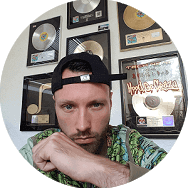 Multi platinum producer Omnibeats
About our Pop Instrumentals in Bruno Mars style
"#Blessed" is up for purchase and lease since today. You can buy the regular mp3 lease, wav trackouts & even the exclusive rights. However, for exclusive rights you will have to make an inquiry through our Contact page.
With an instrumental like this it's easy to make a hit in the genre of pop. Also, if this isn't really suiting your style then don't worry. More Bruno Mars type beats will be posted on the site in the near future!
Thank you for watching our new video & see you on our next instrumental beat release!