Country Hip Hop Instrumental (with hook) | "Cowgirl"
Country Hip Hop Instrumental (with hook) | "Cowgirl"
"Cowgirl" is a country hiphop/trap/rap beat with a proffesional hook.
This type of beat has a hook that instantly draws attention.
Listen for yourself in one of the embedded players below.
You can find a demo download for this hiphop beat with hook at the bottom of the page.
However, if you plan to release your song, please purchase a license.
Similar Migos style beat for download are coming soon. In case you don't want to miss out on any you can either bookmark Omnibeats.com or subscribe to our Youtube channel (see link below). Hope to see you soon!

DOWNLOAD DEMO VERSION
---
MORE HOOK TYPE BEATS
---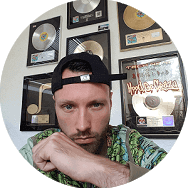 Multi platinum producer Omnibeats