New: yOUNG tHUG type rap instrumental – NonChalant
"NonChalant" – Young Thug type rap beat instrumental
You think you know Young Thug type beats?
Wait until you hear this!
The bounce on this rap instrumental track is unlike anything you have heard before.
The mix is so clean that the kick and 808 simply work together seamlessly!
Obviously, there are always other artists a certain type of beat can make sense for.
In this case, for example, you could mention Rich Homie Quan, Lil Baby, Gunna or even Cash Money's Birdman.
You can listen to "NonChalant" in one of the players below.
Also, in the case you want to buy this track you can do so from the instant delivery store player below the Youtube video or from our Home page.
Listen
Purchase
If you know us you know that we never sit still.

Rest assured that similar Young Thug style rap beats for download are coming soon.

In case you don't want to miss out on any you can either bookmark Omnibeats.com or subscribe to our Youtube channel (see link below).

Hope to see you soon.
Enjoy!


DOWNLOAD DEMO VERSION
---
MORE THUGGA TYPE BEATS
---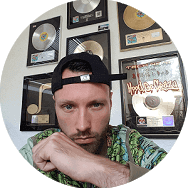 Multi platinum producer Omnibeats