New: Travis Scott type rap beat - Bust Down
Bust Down (Travis Scott type rap beat)
Without a doubt, Travis Scott is one of the hottest rappers out right now.
From sold out tour to multi platinum records, he has the sound the people
are into right now.
This new instrumental "Bust Down" reminds of his style a lot.
Nevertheless, it obviously still has an original vibe to it.
If you are into ambient hip hop guitar instrumentals this Travis Scott type rap beat
certainly is one you should check out.
Alternatively, it's also possible to imagine similar artists on this track.
For instance, Young Thug or Future come to mind for this type of beat. 
Also, in the case you want to buy this track you can do so from the instant delivery store player below the Youtube video or from our Home page.
Listen and purchase using the player below.
Enjoy!
Listen
Purchase
Similar Travis Scott style instrumentals for download are coming soon. In case you don't want to miss out on any you can either bookmark Omnibeats.com or subscribe to our Youtube channel (see link below). Hope to see you soon!

---
---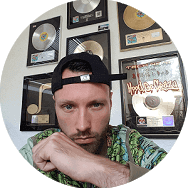 Multi platinum producer Omnibeats