17/10/2017 – Bruno Mars type beat "Tonite"
Bruno Mars type beat
You already know by now you should come to Omnibeats for the best Bruno Mars type beats. Funky pop instrumentals are a specialty of ours. "Tonite" is no exception. Listen and purchase now. This is a hit you do not want to miss out on!
Buy untagged
You can buy "Tonite" untagged in the player below.
Download the demo mp3 (tagged)
You can download the demo version for free. If you decide to use this version for non-profit the only thing we ask is that you credit us exactly as follows "prod. by Omnibeats.com" .
Thank you and now Let's Make Hits!
[sociallocker id="6209″]
More Bruno Mars type beats
---
FAQ
[hrf_faqs category='type-beat-faq']
---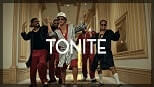 ---