Cardi B type beat x Young Thug "Reposado"
Reposado - Cardi B type beat 2019
I gotta say this is one of my personal favorites. Actually, it might be the best Cardi B x Young Thug type beat I ever made. Reposado sounds like a track Thugga sings on with Camilla Cabello. Yes, it distantly reminds of their megahit Havana a bit. However, this this sounds like a Cardi B type instrumental as well. Listen to it in the player below.
Listen
Purchase
Expect similar Spanish type instrumentals soon. In addition, we are working on new Cardi B type tracks as well. We know you like them so we gotta have them 🙂
Lastly, feel free to download the demo version of this beat. You can always come back to lease this hit, as long as it isn't sold anyway.
---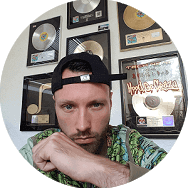 Multi platinum producer Omnibeats