FloRida x David Guetta type beat with hook (Pop Instrumental with hook
Flo Rida x David Guetta type beat with hook
Listen to our newest dance pop beat with hook titled "The Greatest". It's a David Guetta type instrumental though you can hear other pop artists on this track as well. For example, think of Flo Rida or Miami based superstar Pitbull.
Feel free to download the demo version using the button below. Like what you hear and ready to record and release the song you wrote? You can buy a license from the embedded beatstore player below. Enjoy!
Listen
Purchase
---
This beat would be a great track for radio since the beat's sound selection and overal feel are quite commercial.
The hook is written and performed by the talented Garrett Raff who is
one of the dopest Dance/Edm/Pop singers we know from the Reno area.
Pop Beats with hooks like this have shown to be real popular. However, that is no reason to worry. Instrumentals like this are coming soon. Let's Make Hits!
📸
https://instagram.com/omnibeats
📺
https://youtube.com/omnibeats
🏠
https://omnibeats.com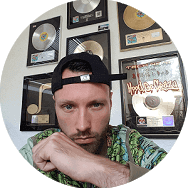 Multi platinum producer Omnibeats