Migos type beat download - Percocet (trap instrumental)
**New** Migos type beat
Listen to this Migos type beat which is one of our latest trap beats:
Listen
Purchase
---
If you need a dope hot trap beat, check out the migos type beat "Percocet". There are several reasons why this instrumental is worth a purchase. First of all, it has an original sound selection consisting of exclusive synth sounds and bass. In addition, the 808s are boomin which means that this will be played back on high volume only in clubs as well as in the streets. The song you make will this will be fire!
In case you want to make a suggestion to us feel free to reach out. This can be in the form of a beat idea, a sound or even a sample you want to flip. If we like your idea, we will definitely do what's within our power to bring your vision to life.
Besides the "Percocet" beat, you will find other trap beats and migos type beats there as well. Also, if you like what you hear right now then you can choose to subscribe to our Youtube channel
HERE
. That way, you will not miss out whenever we post a new trap beat and you will get a notification when we drop new uploads on the Omnibeats Youtube channel.
Finally, if you want to hear more Migos Type Beats, you can check out our Youtube Migos type beat playlist
HERE
.
📸
https://instagram.com/omnibeats
📺
https://youtube.com/omnibeats
🏠
https://omnibeats.com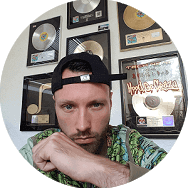 Multi platinum producer Omnibeats