NEW: E40 type club rap beat "Gold Chainz"
E40 type beat "Gold Chainz"
Personally, I think this is one of (if not THE) the best club rap beats I've heard online. "Gold Chainz" rides a fine line between classic bay area music and modern day club songs. Obviously, E40 is not the only rapper that could lace a track like this. For instance, think of Tyga, Tech N9ne, Kid Ink or even YG.
You can check out the vibes in one of the embedded players below. Enjoy!
Buy untagged:
More beats in Calvin Harris style will be uploaded soon. If you do not want to miss out on any of these hit potential instrumental then bookmark this page. Alternatively, you can also subscribe to Omnibeats Youtube channel.
FAQ
[hrf_faqs category='type-beat-faq']
---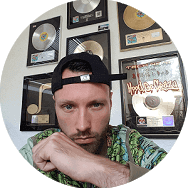 Multi-Platinum producer Omnibeats