NEW: Nicki Minaj type club banger "Fiya"
Nicki Minaj type club banger
Originality is hard to find these days. However, "Fiya" is a great example of a case that it's not dead yet. This club beat is a great mix right on the fine line between the club and reggae genre. If you're not ready to turn up loud then I wouldn't advise to press play. Enjoy!
Listen:
Purchase:
---
---
PS, in case you have any question regarding this beat on any other that you hear on our website check out the
faq
. Can't find the answer you're looking for? No worries. You can always
contact us
.
You can use "Fiya" and our other free type beats for any non-commercial purpose you like. Nevertheless, we do request a written credit placed in the song, video or vlog's description. For instance, "prod. by Omnibeats.com".
Finally, if you want to follow Omnibeats on social media, please see the links below. Thank you!


📸 https://instagram.com/omnibeats
📺https://youtube.com/omnibeats
🏠https://omnibeats.com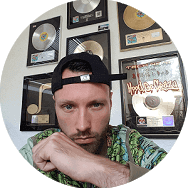 Multi platinum producer Omnibeats