[cs_content][cs_element_section _id="1″ ][cs_element_row _id="2″ ][cs_element_column _id="3″ ][cs_element_headline _id="4″ ][cs_element_text _id="5″ ][cs_element_button _id="6″ ][cs_element_button _id="7″ ][cs_element_headline _id="8″ ][cs_element_text _id="9″ ][cs_element_text _id="10″ ][cs_element_image _id="11″ ][cs_element_text _id="12″ ][/cs_element_column][/cs_element_row][/cs_element_section][/cs_content][cs_content_seo]Free Lil Baby Type Beat | Gunna Type Beat Download | Free Trap Beat Download
"Flooded" (free download)
More Free Beats
All Instrumentals
High Quality Files | Instant Delivery
First of all, welcome to Omnibeats.com!
"Flooded" is a Lil Baby type instrumental that you can download for free. However, you can hear similar rap artists on this track as well. For instance, think of Gunna or even Young Thug or Travis Scott. This free type beat has all the ingredients to be a hit record. Simple yet catchy and great knock. This free instrumental is produced by ItsNicklus btw! You can listen to this track in the embedded Youtube player below.
You can use "Famous" and our other free type beats for any non-commercial purpose you like. Nevertheless, we do request a written credit placed in the song, video or vlog's description. For instance, "prod. by Omnibeats.com".
Finally, if you want to follow Omnibeats on social media, please see the links below. Thank you!
The following type beats are up next:
gunna type beat download
lil baby type beat download
lil baby instrumental download
lil baby type beats
Let's Make Hits!
Follow Us:
Instagram
Youtube
Twitter
Shop for more Drake type beats.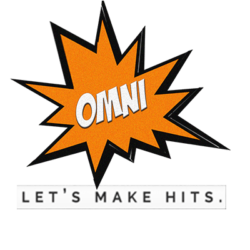 [/cs_content_seo]