[cs_content][cs_element_section _id="1″ ][cs_element_row _id="2″ ][cs_element_column _id="3″ ][cs_element_headline _id="4″ ][cs_element_text _id="5″ ][cs_element_button _id="6″ ][cs_element_button _id="7″ ][cs_element_headline _id="8″ ][cs_element_text _id="9″ ][cs_element_text _id="10″ ][cs_element_image _id="11″ ][cs_element_text _id="12″ ][/cs_element_column][/cs_element_row][/cs_element_section][/cs_content][cs_content_seo]"Always Tired" – Free Post Malone Type Beat (free instrumental)
"Always Tired" (free download)
More Free Beats
All Instrumentals
High Quality Files | Instant Delivery
First of all, welcome to Omnibeats.com!
This beat should have been on Stoney or Post's most recent effort Beerbong and Bentleys. In addition, "Always Tired" should be a very appealing instrumental for any type of artist with a sound similar to Posty. You can download this free Post Malone type beat by using the download button below the embedded Youtube player.
Hope you enjoy this piece. Let's make hits!
You can use "Always Tired" and our other free type beats for any non-commercial purpose you like. Nevertheless, we do request a written credit placed in the song, video or vlog's description. For instance, "prod. by Omnibeats.com".
Lastly, if you want to follow Omnibeats on social media, please see the links below. Thank you!
 https://instagram.com/omnibeats
https://youtube.com/omnibeats
https://omnibeats.com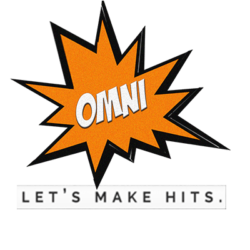 [/cs_content_seo]