Lil Uzi Vert type beat instrumental
**NEW** Lil Uzi Vert Type Beat "Get Money" (prod. by Omnibeats)
Check out this new Lil Uzi Vert type beat called "4 Tha Money" in the embedded player below.
Listen
Purchase
---
Lil Uzi Vert is one of the top trap rappers out right now. His beat sound is getting more popular every day. That is why we are going to have more Lil Uzi Vert type beats for sale in the near future. You guessed it, this is what people want to hear right now.
Besides Lil Uzi Vert, other trap artists that fit a beat like hits are Young Thug, Rich Homie Quan, Migos or even Future. These type beats are just so popular in sound right now that you hear similar sounding beats on all industry mixtapes. Reall tho.
As a final note: you can find trap beats for sale, free beats other type beats in the sidebar, on Youtube, or in our "Instrumentals"section
TRAP BEATS FOR SALE
. Let's make hits!
📸
https://instagram.com/omnibeats
📺
https://youtube.com/omnibeats
🏠
https://omnibeats.com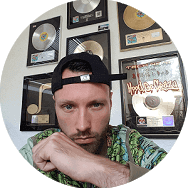 Multi platinum producer Omnibeats