[cs_content][cs_element_section _id="1″ ][cs_element_row _id="2″ ][cs_element_column _id="3″ ][cs_element_text _id="4″ ][cs_element_headline _id="5″ ][cs_element_headline _id="6″ ][cs_element_text _id="7″ ][cs_element_video _id="8″ ][cs_element_headline _id="9″ ][cs_element_text _id="10″ ][cs_element_line _id="11″ ][cs_element_headline _id="12″ ][cs_element_text _id="13″ ][cs_element_button _id="14″ ][cs_element_button _id="15″ ][cs_element_text _id="16″ ][cs_element_image _id="17″ ][/cs_element_column][/cs_element_row][/cs_element_section][/cs_content][cs_content_seo]Nipsey Hussle Type HipHop Beat – "Grandeur"
Nipsey Hussle Type HipHop Beat – "Grandeur"
You can find the free demo download for "Fresh" at the bottom of the page.
Lease/Buy Untagged
Our beatstore delivers orders instantly.
Any instrumental ordered here will be send to your email within a matter of seconds!
Rap/Rnb Beat With Hook – "Fresh"
Beat Description
"Grandeur" is a Nipsey Hussle type hiphop/rap beat with a soulful vibe.
The drums are knocking and you're probably not surprised to hear that this hiphop instrumental has been laced with some heavy 808 bass as well.
However, "Grandeur" is super versatile. You could easily hear other artists on this track as well. Think of hiphop artists such as Roddy Rich, Mozzy or Meek Mill for instance.
More on the way. If you like what you hear then please subscribe!
Let's Make Hits!
More Nipsey Type Beats
Free Download (demo version)
📸 https://instagram.com/omnibeats
📺https://youtube.com/omnibeats
🏠https://omnibeats.com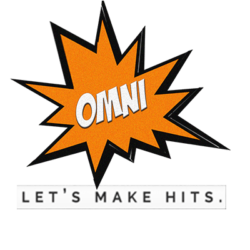 [/cs_content_seo]