NEW Post Malone Type Beat Download – "Lonely Nights" (free demo download)
Free download (demo version)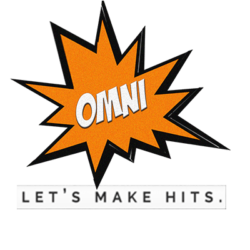 Description:
First things first. Welcome to our website
Omnibeats.com
!
So let's talk about our latest Post Malone Type Beat (free demo download) called "Lonely Nights".
The guitar riff on this Post Malone style instrumental is supercatchy.
Also, the vocal cuts that are introduced shortly after add a great ambient vibe to the beat.
Then drums come in and it ties it all together.
Post is just one of many artists that hops on type beats like these.
For example, Gunna, MGK and Travis Scott use similar guitar type beats all the time.
Now we get to the best part. You can demo this track for free!
However, it's not a free instrumental. In a nutshell, that means you can lay
vocals over it and use it for non-profit purposes.
If you wish to put the track out on streaming services (such as Spotify, Itunes, etc) then please purchase a lease from the store above.
Finally, if you want to follow Omnibeats on social media, please see the links below. Thank you!
Follow Us:
The following type beats are up next:
post malone type beat free
free post malone type beat download
chill post malone guitar type beat
Let's Make Hits!